Night Angel Fine Art or Digital Print - Various Sizes
Fine art or digital prints are a great option for starting your art collection!
Fine Art Print Vs. Digital Print
When comparing the matte fine art prints to the digital prints there will be small noticeable differences in the colours and gradients. I find the digital prints have more pop and are glossier and the fine art prints are matte and more subtle. The digital print is a great way to start your art collection. They have excellent overall quality, while the fine art prints are the best possible print, ink, and paper combination with current technology. 
Art Print (Fine Art)
Breathing Color Optica One
Matte finish, textured surface with no glare
Paper weight of 300gsm
Bright white
Hand cut edges
Perfect for framing
Resistant to scratches and fingerprints
Digital Print
Mohawk Radian White Satin Paper
Satin finish halfway between matte and glossy
Paper weight of 352gsm
4 color print process using toner
High definition print
FSC Certified
Machine cut edges
Resistant to fingerprints and scuffing
Border options for fine art prints
Since our fine art prints are perfect for framing, we offer border options ranging from 1" to 2".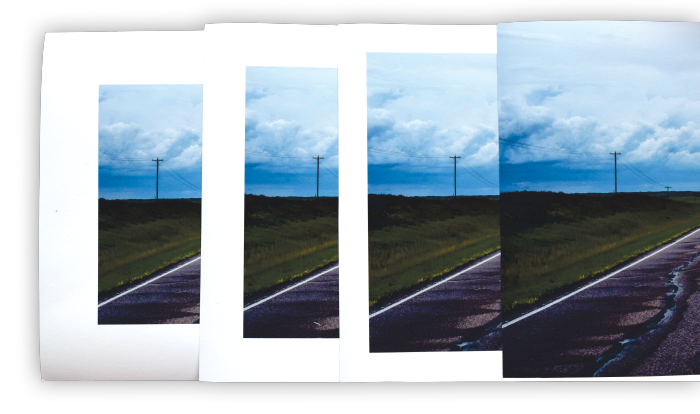 How the border works
Your image is scaled down to leave place for the border. This means that the paper size will always be the size that you order, no matter the size of the border that you choose. A 1" border means that your artwork will be scaled down to leave approximately 1" on each side.